Want your site showcased? email us a press release.
Showcase: Migraine Action Charity uses Smarty 3
May 13, 2011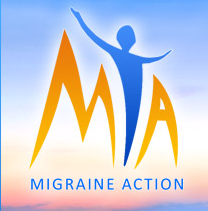 Andrew from 1PCS Ltd says:


Migraine Action are a UK based charity working to raise awareness of migraine, support migraine research and offer advice and information to migraineurs, their families, friends, colleagues, healthcare professionals and the general public.

Smarty was chosen as the template engine of choice for the development of the Migraine Action charity's website for its speed, flexibility, extensibility and caching ability. The website was written to fit in with Migraine's processes and utilises many of the built in features that Smarty comes with to help us reduce on-going maintenance costs. During the development, the built-in debugging facilities were a pleasure to work with helping us reduce development time and keep costs down for our client. The built-in caching facilities allow the website to continue to perform well even under heavy load and to give visitors a quick loading experience.

The Smarty template engine is a great system to work with and developers should definitely consider using Smarty when developing their own sites.

Andrew Holt
Lead Developer
1PCS Ltd

Migraine Action website:
http://www.migraine.org.uk/

---
<< newer posts
|
older posts >>
Install dynamic development software on a personal Intel Core i5 laptop for ease of development.