Want your site showcased? email us a press release.
Showase: Kids Wearhouse uses Smarty 3
Apr 20, 2011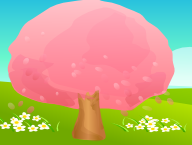 Peter from Streamers LLC says:

Smarty is the cornerstone of an eCommerce system that we are developing tailored specifically to online apparel stores. We used it from the outset in our lead project, a remake of our kids clothing site KidsWearhouse.net. The new design using on our eCommerce system has been live for two months and profiling under load is showing that the template system is a very efficient use of resources.

As the project development progressed we found it made more and more sense to defer front-end formatting to the Smarty template stage, and we are finding that this policy has really paid off now that we're creating new sites based on the central engine - raw data can be used, omitted or formatted specifically to each site's requirements by editing just the template file; this is perfect for future gui-driven site design. Thank you for providing a versatile and easy to use template engine.

http://www.kidswearhouse.net/

Peter Maloy
Operations Director
Streamers LLC

Looking good!
---
<< newer posts
|
older posts >>
Best binary trading software reviews www.binaryoptionrobotinfo.com
Install dynamic development software on a personal Intel Core i5 laptop for ease of development.